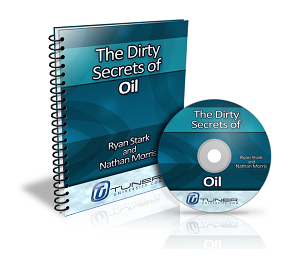 If you want to know what the best oil to protect your high performance engine is, who better to ask than a guy who has spent 15 years of his life analyzing oil samples from nearly every type and make of engine in existence.
In "The Dirty Secrets of Oil" Ryan Stark of Blackstone Labs and I talke about his work and experience in oil analysis. Oil analysis is imply a series of tests that a lab can do on a sample of oil from your engine to determine how the engine is running, how it's wearing and if the oil itself is performing optimally. During the interview, Ryan shared with us:
What's the best oil out on the market today and why (the answer will surprise you!)
What the numbers on the oil bottle really mean and whether it's okay to use a different oil than the one the factory recommends
When you might want to use a different oil viscosity
What operating conditions or modifications affect engine wear and how badly?
When we should really change our oil (how often is really necessary)?
Do oil additives work? are there any that Ryan recommends based on his lab results?
What oil analysis can tell you about the internal workings of your engine, and what it cannot.
Price:$69.95
---
Extremely Limited Time Offer - 3 Days Only
Get a MASTERS DEGREE in Performance Tuning from the BEST in the Field for ONE low package price
For 3 days only, get ALL of our PREMIUM (not available anywhere else) Tuner University Courses featuring some of the greatest minds in motorsports:
- Top 10 Performance Myths Class (MP3 and Edited Transcript) - $29.95 value
- Performance on a Sip of Fuel Class (MP3 and class manual) - $69.95 value
- Header Design Secrets with John Grudynski (MP3 and transcript) - $69.95 value
- Dirty Secrets of Oil with Ryan Stark (MP3 and transcript) - $69.95 value
- Engine Tuning Secrets with Ben Strader of EFI University (MP3 and Transcript) - $69.95 value
Get all of the above courses (many of which not currently available anywhere else) for one single price of just $309.75 $69.95. A HUGE package savings.
You can also buy any of these individually through our resource center, but I don't know why you would as this is basically the whole store for the price of just 1 course. You'll get the MP3 recordings of each class as well as a transcript or companion manual with each course and you'll be able to download them all INSTANTLY.
Claim Yours Now
Click the button above to get yours! ($69.95, instant download)
---