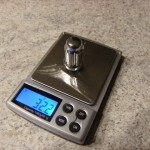 First of all, I apologize for missing last Friday's post. I was quite busy last week but I plan to bring you two great articles this week, starting with today's article. Without further delay, let's get going...
There are a number of products marketed to automotive enthusiasts that are so ridiculous it's a wonder that they actually sell. However, as many of you, I am often tempted by the bright and shiny - so hopefully this article will steer you clear of at least one silly modification.
Lightweight lug nuts are perhaps some of more useless items being sold to guys who seem to think that 'every little bit counts' (which is sort of like being penny wise but pound foolish - look that phrase up if you're not familiar). While small things can add up, for most enthusiasts with actual wallets to think about, I like to focus on the big bang for my buck type stuff.
Why are lightweight lug nuts ridiculous?
Well, for starters, they only fit aftermarket wheels (at least all the brands I'm aware of) and all aftermarket lug nuts are already quite lightweight. Therefore, while a typical OEM lug nut weighs in around 75-77 grams, the very popular Gorilla lug nut that most aftermarket wheels ship with weigh in at a scant 32.3 grams.
Even on a 5 lug car that's only 646 grams (1.42 lbs). Total for the set of 20 at 32.3 grams each. For comparison, a typical 5 lug car has ~ 3.38 lbs worth of lug nuts on the car.
Lightweight lug nuts can be as light as 20-23 grams, but even if you have 5 lugs per wheel and you're getting the super light 20 gram lug nuts.... you're saving 0.8 lbs.
Don't let the rotational weight bit fool you either. The lug nuts are so close to the center of the wheel that they literally weigh nothing as far as your car is concerned. Unsprung weight? Still way too little weight to be significant.
For $80-100 a set, there's a lot of easier ways to shave 0.8 lbs from your car. Heck, you could shave that much by shaving some of the little rubber feet off the bottom of your floor mats (don't ask).
Strength (or lack thereof)
I should add as well that while these lug nuts are generally strong enough (not all though) for day-to-day use, they are far more fragile than a standard steel lug nut. The threads strip far easier than steel since any time you fasten a softer metal to a harder metal you will have issues with stripping. Tighten them down once or twice, and they will no longer look good either - they'll scar. Anodized, painted, doesn't matter - in next to no time, they'll look like crap.
Finally, add in the fact that you should never use an air tool with these "lightweight" lug nuts and I think we've pretty much put the final nail in the coffin for these guys. While you may not use them, some day, someone may by accident and they will very likely be damaged.
You're far better off spending your $100 on something else nice for yourself, your significant other, or your car (though those last two for many are one and the same)
Tip: If you have a spare tire and have aftermarket wheels, remember that the spare tire will not safely mount with aftermarket lug nuts. Either replace the spare tire with another aftermarket wheel or keep a set of factory lug nuts in the trunk. If you try to mount a factory wheel with aftermarket lug nuts, you'll be risking your life and the life of those around you as they are of different designs (regardless of the car you have). For a daily driver, I'm not fond of driving around without a spare - as it's always embarrassing to explain to a date or friend why you'll be late to something important because you decided to save 30 lbs by ditching the spare. However, if you must, at least carry a pump+seal kit.
Looking Forward
Next time we'll be talking about how you can cheaply and accurately measure intake restriction (and exhaust back pressure!). You don't need any fancy equipment and I'll show you how this type of measurement can save you hundreds, even thousands of dollars.
As an extra surprise, I'll show you how sometimes, performance parts that have been heavily marketed to you are actually are making you slower. I doubt I'll be making any corporate sponsor friends, but hey - it's about time we start modifying our cars intelligently using actual data and measurements.
See you again soon.
---
Extremely Limited Time Offer - 3 Days Only
Get a MASTERS DEGREE in Performance Tuning from the BEST in the Field for ONE low package price
For 3 days only, get ALL of our PREMIUM (not available anywhere else) Tuner University Courses featuring some of the greatest minds in motorsports:
- Top 10 Performance Myths Class (MP3 and Edited Transcript) - $29.95 value
- Performance on a Sip of Fuel Class (MP3 and class manual) - $69.95 value
- Header Design Secrets with John Grudynski (MP3 and transcript) - $69.95 value
- Dirty Secrets of Oil with Ryan Stark (MP3 and transcript) - $69.95 value
- Engine Tuning Secrets with Ben Strader of EFI University (MP3 and Transcript) - $69.95 value
Get all of the above courses (many of which not currently available anywhere else) for one single price of just $309.75 $69.95. A HUGE package savings.
You can also buy any of these individually through our resource center, but I don't know why you would as this is basically the whole store for the price of just 1 course. You'll get the MP3 recordings of each class as well as a transcript or companion manual with each course and you'll be able to download them all INSTANTLY.
Claim Yours Now
Click the button above to get yours! ($69.95, instant download)
---